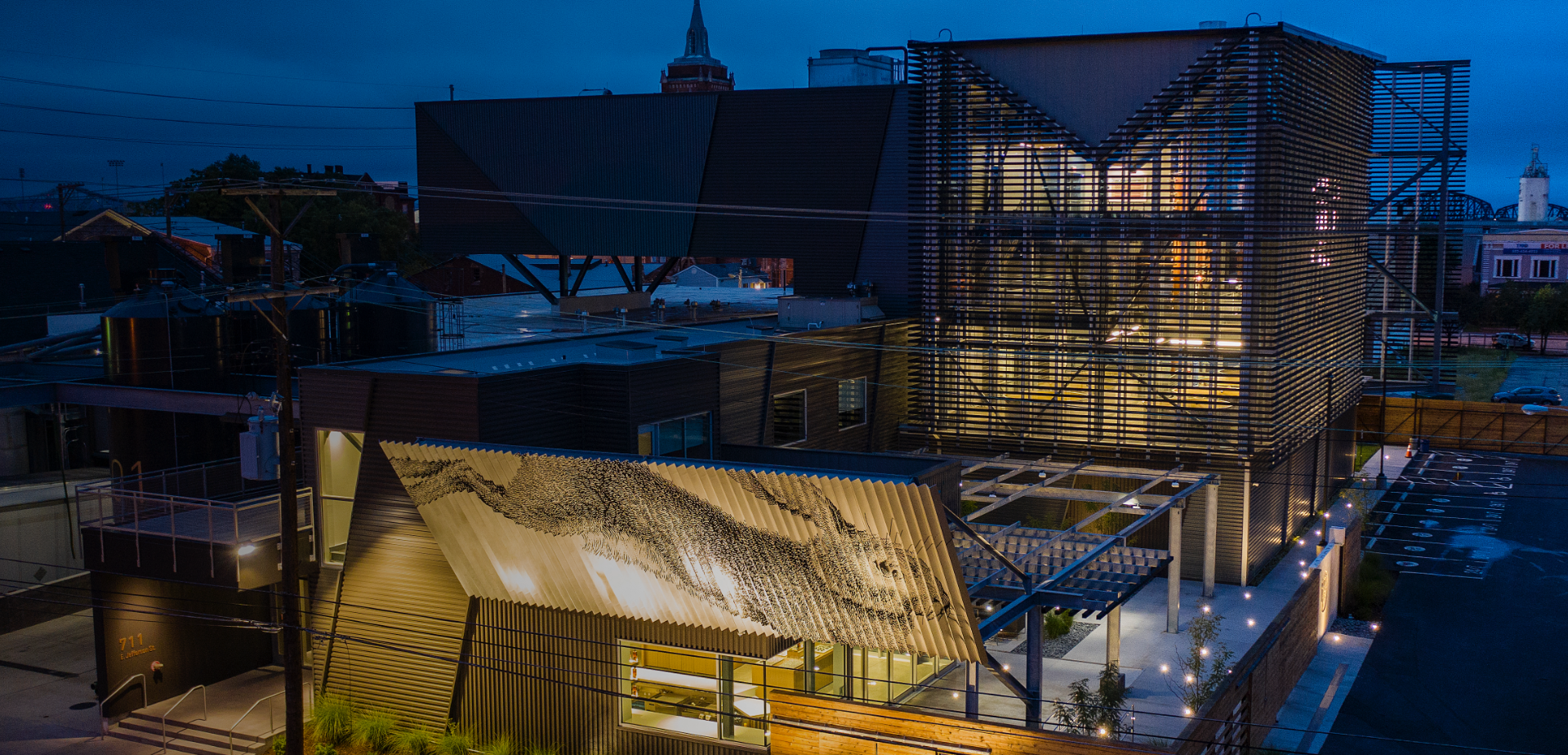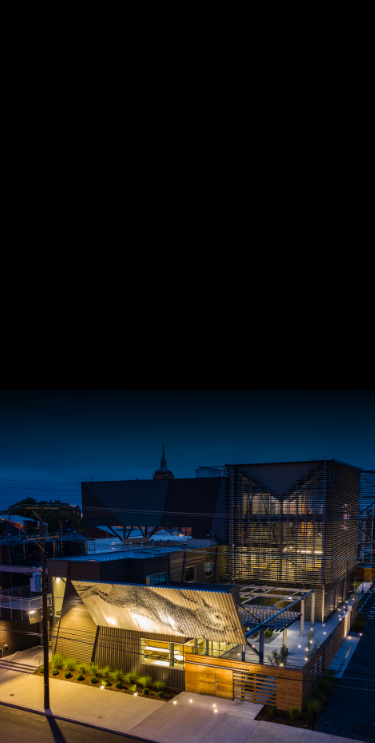 Once You Take a Journey Down the Rabbit Hole,
There's No Going Back.




Tour the Architectural Icon of the Kentucky Bourbon Trail
Our state-of-the-art distillery, nestled in Nulu, Louisville's hub of art, food, and culture, invites you to come and witness our full whiskey-making process. During this immersive one-hour tour, we will share with you how grain transforms to whiskey and how our philosophy has changed the bourbon landscape. This unique experience begins with a dram of Cavehill, our 4-grain Kentucky Straight Bourbon and culminates in our awe-inspiring Overlook lounge with a tasting* of 4 of our award-winning spirits.

Tours are by reservation only. Maximum 10 people per tour.  |  *Guests must be of legal drinking age to sample
Visit the Distillery

Monday
Tuesday
Wednesday
Thursday
Friday
Saturday
Sunday

Hours

CLOSED
10am - 5pm
10am - 5pm
10am - 5pm
10am - 5pm
10am - 5pm
CLOSED
NOTE: Hours may vary according to event bookings.
Tours
$25 – Distillery Tour General Adult Admission (Ages 21 to 64)
$20 
– Distillery Tour Military/Veteran Admission
$20 
– Distillery Tour Senior Admission (65+)
$18 – Distillery Tour Minor Admission (Ages 11 to 20)
Free 
– Children age 10 and younger
FAQ
What are holiday tour & distillery closures for 2022?



NOVEMBER
Thanksgiving: Thursday, November 24th, 2022 - CLOSED
Black Friday: November 25th, 2022 - CLOSED
Saturday, November 26th 2022 - OPEN
Sunday, November 27th 2022 - CLOSED

DECEMBER
Friday, December 23rd, 2022 - CLOSED
Christmas Eve: Saturday, December 24th, 2022 - CLOSED
Christmas Day: Sunday, December 25th, 2022 -CLOSED
Monday, December 26th, 2022 - CLOSED
Tuesday, December 27th, 2022 – CLOSED
Friday, December 30th, 2022 -OPEN<

JANUARY
New Year's Eve: Saturday, December 31st, 2022 - CLOSED
New Year's Day:Sunday,January1st, 2023 -CLOSED
Monday, January 2nd, 2023 - CLOSED

When should I arrive for my tour?

Please arrive 20 minutes prior to your tour start time. Late guests cannot be accommodated.

Where should I park?

Feel free to park in our lot located to the right of the distillery. There is also ample free parking along E Jefferson street.

Are guests under 21 allowed to tour?

Yes! However, a tasting will not be included.

How long do tours last?

Please allow an hour to tour our distillery.

What is offered in the tour of Rabbit Hole Distillery?

We offer an inside look from grain to glass of the path of distillation and end in our breath-taking event space to sample all four of Rabbit Hole products as well as a locally made chocolate.

Do you offer any discounts for veterans?

Yes! We are proud to offer discounts for active duty or retired veterans. Please see the tour booking page for discount details.

What should I wear to tour the distillery?

Our fully operational distillery is climate controlled; however, the atrium area does get warm. If you are sensitive to heat, please dress accordingly. We also recommend wearing close toed shoes. Please do not wear high heels as some of the tour will not be accessible to you.

Are purses, diaper bags, strollers, etc. allowed on tours?

Purses and diaper bags are okay to bring on a tour as long as it can be comfortably carried for the duration of the tour. We can store strollers in the gift shop area; however, we are not responsible for the loss of any item.

Can I take pictures while I am on the tour?

Snap away! We want you to be able to share your memories with your family and friends. Professional photography may not be conducted unless permitted by the distillery.

Can I stay after my tour for a drink?

We would be delighted! We have modern and delectable cocktails that pair perfectly with our incredible skyline view. Cheers!

Is there wheelchair access for the tour?

Our retail space, first floor, and event space are all wheelchair accessible. There is only one level within the atrium which cannot be accessed by wheelchair.

Do you allow pets on the tour?

We do not allow animals at Rabbit Hole Distillery. Service animals are permitted.

Do I have to make a reservation to go on a tour?

Tours will be by reservation only. If a tour is not full, we will allow walk-ins 5 minutes prior to tour departure.

What is your tour refund/cancellation policy?

A full refund will be provided for cancellations made at least 72 hours in advance of the scheduled tour time. For cancellations made less than 72 hours prior to the start of the scheduled tour, no refund will be given.
Have a question not answered above?
State not listed? Send us an email!