BEST BOURBONS FOR
AN OLD FASHIONED
An old fashioned is an appealing cocktail to those who love the rich flavor of bourbon along with the complementary tastes of sugar, bitters, and fruit. If you're a fan of "Mad Men," you may remember that this cocktail was also the preferred choice of Don Draper, the main character on the show. But the bourbon used in the old fashioned plays a major role in the taste of the drink and your ability to enjoy it fully. Check out the best bourbon to use in an old fashioned before you mix up your next beverage.

..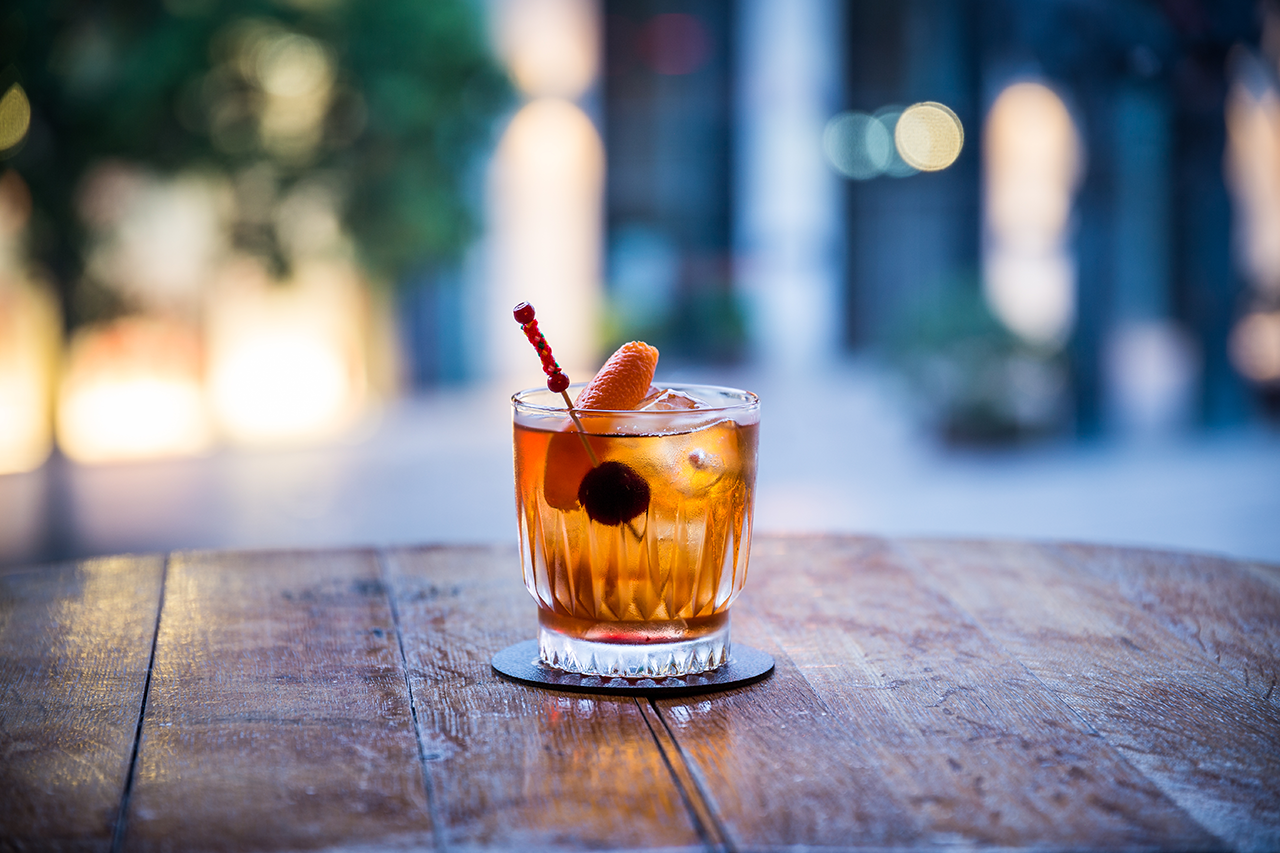 Cavehill
Cavehill is an award-winning spirit from Rabbit Hole Distillery, making it one of the best bourbon options for an old fashioned. As a Gold Winner in the 2021 John Barleycorn Awards, this particular type of bourbon sets a new standard for American spirits. Its name comes from a family of proud distillers based out of Louisville, Kentucky, the home of distillation in the United States. This family pioneered the creation of American whiskey, using yeast, corn, and water to create a new spirit.
After creating the newfound American whiskey, the distillers took it a step further by aging the distillate in charred oak barrels. This step in the process provided the rich flavor of bourbon that we know today, although they mainly created this spirit for personal consumption. A few of the daring members of the clan scaled the production, paving the way for the large-scale production of the best bourbon available today.
Something that sets Cavehill apart as one of the best bourbon choices for an old fashioned is its low-entry proof. This delivers more flavor to the cocktail, pairing nicely with the bitters, sugar, and fruity tastes. Cavehill, one of the best bourbon choices, is always produced in extremely small batches, with no more than 15 barrels harvested at a time. It's never chill filtered but is created in toasted and charred barrels for the ultimate in flavor. Its mash bill is 70% corn, 10% honey malted barley, 10% malted barley, and 10% malted wheat.
The aroma of Cavehill includes fresh apples, spice, and honey, while the palate combines creamy flavors of mint, orange, honey, and just a hint of toasted grain. At the finish, you'll notice notes of vanilla and custard, making this one of the best bourbon choices to enjoy after a meal. When you're making an old fashioned with Cavehill bourbon, mix a teaspoon of sugar with a teaspoon of water, add three dashes of Angostura bitters, and then put in two ounces of the spirit. Squeeze a twist of orange peel over the drink and drop it into the glass.
Heigold 
Another Rabbit Hole Distillery product that earns a spot on the list of best bourbon options for an old fashioned is Heigold. This spirit is a high rye double malt, and the company refers to this bourbon as a Kentucky straight bourbon whiskey. Its flavor is like nothing else you've ever tried, helping it to earn multiple awards, including the Best Kentucky Small Batch Bourbon at the 2022 World Whiskies Award.
This bourbon's name comes from a German immigrant named Christian Heigold who relocated to the hills of Louisville in the mid-19th century. By trade, he worked as a stonecutter who used his artistic talents to become a well-known resident of the U.S. Heigold constructed a manor, carving stunning stone renditions of American heroes, national symbols of patriotism, and his family members. The people behind Rabbit Hole Distillery named this spirit, one of the best bouron options available, for Heigold in honor of his use of imagination, creativity, and spontaneity to inspire others.
Similar to Cavehill, Heigold bourbon is crafted in extremely small batches of 15 or fewer barrels at a time. It's made of 70% corn, 25% malted rye, and 5% malted barley, producing a sweet and malt-inspired aroma. This particular spirit is one of the best bourbon choices for an old fashioned because of the bursts of citrus that come through its palate. Since the old fashioned often includes a squeeze of orange peel oil, the flavors pair well. The palate also includes butterscotch notes, finishing with comforting spice and pepper flavors.
When you want to create an old fashioned with the best bourbon available, use Heigold. It's the best bourbon for this cocktail, and it's delicious. Mix a half-teaspoon of white cane sugar with three dashes of Agnostura bitters in a rocks glass. Add a teaspoon of Kentucky limestone water and stir until the sugar is nearly dissolved. Add ice cubes to fill the glass, then pour 2 ounces of Heigold around, over the top.
Swirl or stir gently, and then express the oil from an orange peel and drop it into the glass. If you like your drink sweeter, you can also add a few drops of syrup from a jar of maraschino cherries and garnish the glass with one cherry. Check out the full recipe and learn more about the old fashioned, including when it was first created.
Dareringer
If you're up for a different flavor in your old fashioned, one of the best bourbon options to consider is Dareringer. This straight bourbon whiskey is finished in handmade sherry casks that come from Spain. The wife of the distillery's founder inspired this particular spirit, encouraging her husband to switch from scotch to bourbon. This shift led to the creation of the brand, which then led to the distillation of some of the best bourbon options available on the market.
When you make an old fashioned with Dareringer, you'll notice the distinctive sherry aroma, along with traces of caramel and cherry, which make this one of the best bourbon options for the drink. It's certainly worth adding a maraschino cherry or two to your cocktail when using this bourbon, as the flavors pair well together. The palate includes notes of cherries, raisins, and currants, along with hints of vanilla and almond. Its mash bill comes in at 68% corn, 18% wheat, and 14% malted barley, delivering a light and dry finish that's unlike any other bourbon you've sampled before.
Before you make your next old fashioned, be sure to pick up one of these bourbon options from Rabbit Hole Distillery. As soon as you take a sip, you'll see why they're rated as the best bourbon choices among fans of the spirit.
---