MISSISSIPPI VEGAN
Timothy Pakron—if you go by just what he does—is a photographer, cookbook author, and food blogger living in New Orleans, LA. But you might better know him as Mississippi Vegan. If you don't yet—he is the chef pushing the boundaries of what southern food is defined as...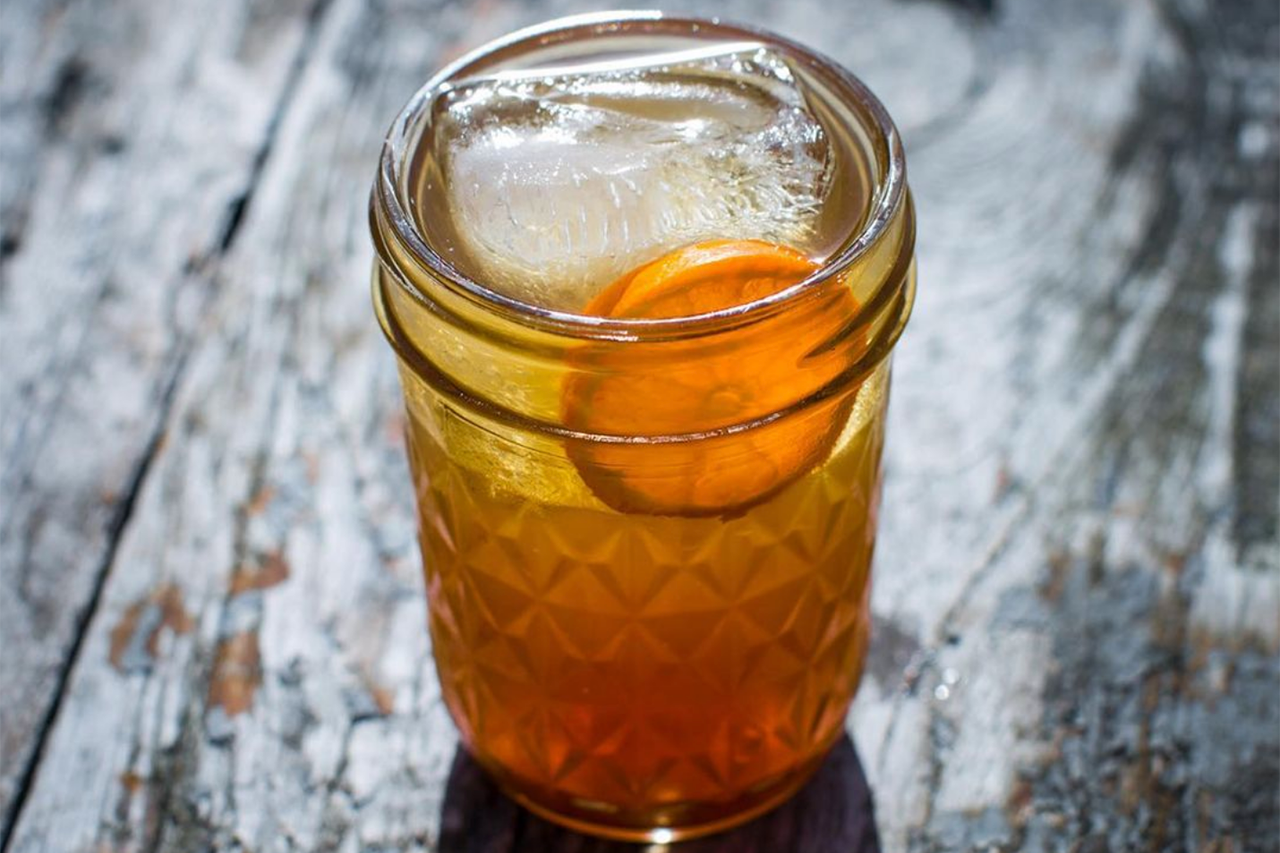 HED: And one for the Chef: Mississippi Vegan 
Timothy Pakron—if you go by just what he does—is a photographer, cookbook author, and food blogger living in New Orleans, LA. But you might better know him as Mississippi Vegan. If you don't yet—he is the chef pushing the boundaries of what southern food is defined as. That good for the soul feeling can be maintained through a vegan lens and even elevated. And what's a little southern cooking without a splash of bourbon—for the dish and, of course, the chef.  
How did you mold your southern style with veganism? Do you find that "southern" cooking is resistant to the vegan lifestyle? 
When I decided to go vegan when I was 20, I had a huge shift in my perception of food. I simply stopped viewing animal products as edible and this forced me to be creative. I was determined to recreate the foods I grew up eating and so that's what I have been doing ever since. Instead of feeling resistance or defeat, I simply celebrate what is already plant-based about southern food: sweet potatoes, okra, bay leaves, onions, peanuts, squash, watermelon, peaches, pecans, rice—just to name a few! All of these ingredients are incredibly southern and also vegan. By showcasing them in recipes, it's undeniable that there are southern ingredients that are inherently vegan. Even if you look at a classic southern dish that has animal products, most of the flavoring comes from the herbs and spices which are all plant-based. I call this the undercurrent of veganism that exists in southern food. 
How does the process of recipe development go from idea to all the way on to the plate? And then potentially after the plate?
A recipe will usually pop into my head when I am in the garden looking at a vegetable or if I am watching a cooking show, talking to my mom on the phone, or even if I am eating at a restaurant. Sometimes just a bite of one thing will trigger multiple ideas in my head and then I will merge them all to create one dish. When an ingredient or a recipe excites me, the flood gates open and I start writing down the recipe idea. I have hundreds of recipe ideas hanging in my office. The next step is to make the recipe to try it and start documenting the process. I usually do this by myself first and then with my assistant. Once it is tested, we make it, photograph, document it, and organize it for the blog or social media. I currently have 12 recipes that need to be finished for the blog. The initial creative part is what I love most. The computer part is what really slows me down because I don't love it! 
What's the best way to incorporate whiskey or bourbon into a dish, and what's your favorite way you've used it previously? 
My initial thought is simply sipping on some while cooking! It makes the food taste better when the cook has a little buzz ;). This 'Satsuma Whiskey Cider' from my cookbook is a great example of how delicious and fun it can be to drink with fresh fruit and spices. But I would also say that I really enjoy using whiskey or bourbon in desserts or even something like BBQ sauce. There's something about using it with something sweet that really compliments the flavor. Just by answering this, I now want to work on a whiskey peach-BBQ mushroom sandwich for the blog. I could use chanterelles that are grilled and tossed in the sauce because they grow wild in the south and the sandwich would be piled high with creamy, crunchy coleslaw and sprinkled with toasted pecans. See how my brain works?
How has living in so many classic southern cities/states impacted your particular style of cooking? 
I think being born on the Gulf Coast and living so close to New Orleans was the best thing that could have ever happened to me. I was able to grow up eating classic southern foods that were popular in Mississippi in addition to Cajun/Creole foods from spending time seeing family in NOLA. Living in Georgia for boarding school, I learned about BBQ and Brunswick stew. Living in Charleston I learned more about ingredients like grits, persimmons, and rice. Every place has inspired me greatly and it's a beautiful thing to realize.
What's the biggest misconception about vegan food when it comes to southern-style cooking? 
That it won't taste good. In actuality, it tastes amazing (at least when I cook it)! But just for example, if I were to prepare some dishes for a group of non-vegans *without them knowing it was vegan,* I bet they wouldn't notice. They would just say how delicious everything is! It's so funny to me, if you tell someone who is skeptical about vegan food that the dish is vegan—they have already made up their mind that they are not going to like it. But if you don't tell them, they will gobble it up joyfully!  
How did you start putting ylang-ylang oil on your beard? 
I started doing this when I was living in Brooklyn. I was using a beard oil that had vanilla and I thought to myself, what if I used ylang-ylang oil? So now when I get out of the shower, I will rub my beard with jojoba or argan oil with just a few drops of it. This not only softens my beard but throughout the day I will get a little waft of ylang-ylang and it's lovely. 
What's a cheat code to shooting food photography? 
Plate food that looks like you want to take a bite out of it, use a hand-made ceramic plate or bowl, set it on a pretty table next to a north-facing window, take an overhead shot, and there you go.
Who had the largest impact on your love of food growing up? 
Definitely my mama. She was always cooking and I remember waking up to the smell of sautéed onions and garlic when I was a little boy. That's one of the most important things any cook can learn, wouldn't you say? To this day we still cook together and exchange notes. I even put some of her recipes in my cookbook. 
You're trying to serve someone a dish that shows them how much you care for them, what are you putting on the table? 
My famous gumbo with fluffy bay leaf rice, a scoop of my potato salad, a large showering of shiitake bacon, a side of freshly baked homemade sourdough focaccia, a big caesar salad, and coconut coffee ice cream with toasted almonds and flaky salt for dessert. 
Rye old-fashioned, bourbon Manhattan or boulevardier? 
Bourbon Manhattan.
​​MULLED CIDER
MAKES 8 CUPS APPLE CIDER AND MULTIPLE COCKTAILS
This cocktail is almost too easy to drink. You know, the kind that can get you into trouble. First, you simply make a killer mulled cider by infusing apple juice with loads of spices and fresh ginger. Then you mix that with some buttery whiskey in a glass and garnish with a squeeze of fresh satsuma. Like I said, trouble. 
mulled cider
8 cups high-quality pure, unsweetened apple juice
2 cinnamon sticks
1 tablespoon chopped fresh ginger
1⁄2 teaspoon whole cloves
1⁄4 teaspoon ground allspice
1⁄4 teaspoon freshly grated nutmeg
for serving
Ice, preferably one large cube
Kentucky bourbon whiskey
4 to 5 small satsumas, sliced, plus some for garnish
Make the mulled cider: In a medium pot, combine the apple juice, cinnamon sticks, ginger, cloves, allspice, and nutmeg and bring to a boil. Reduce the heat and simmer for about 20 minutes. Once it smells fragrant and spicy, remove from the heat and let cool. Strain through a fine-mesh sieve into a jar. It will keep in the fridge for 1 to 2 weeks.
When ready to serve, add ice to the glass (bonus points for cute mason jars), along with one shot of whiskey. Pour in the mulled cider and squeeze in a slice of satsuma. Garnish with a fresh slice. Sip slowly and enjoy!
---