REBECCA REED
CORPORATE PASTRY CHEF
For Rebecca Reed, a sociology degree turned out to be a piece of cake. Never in the sense that earning your degree is ever simple but for Rebecca what became clear is that she wanted to help people—and the best way she was able to accomplish that was through her love of baking...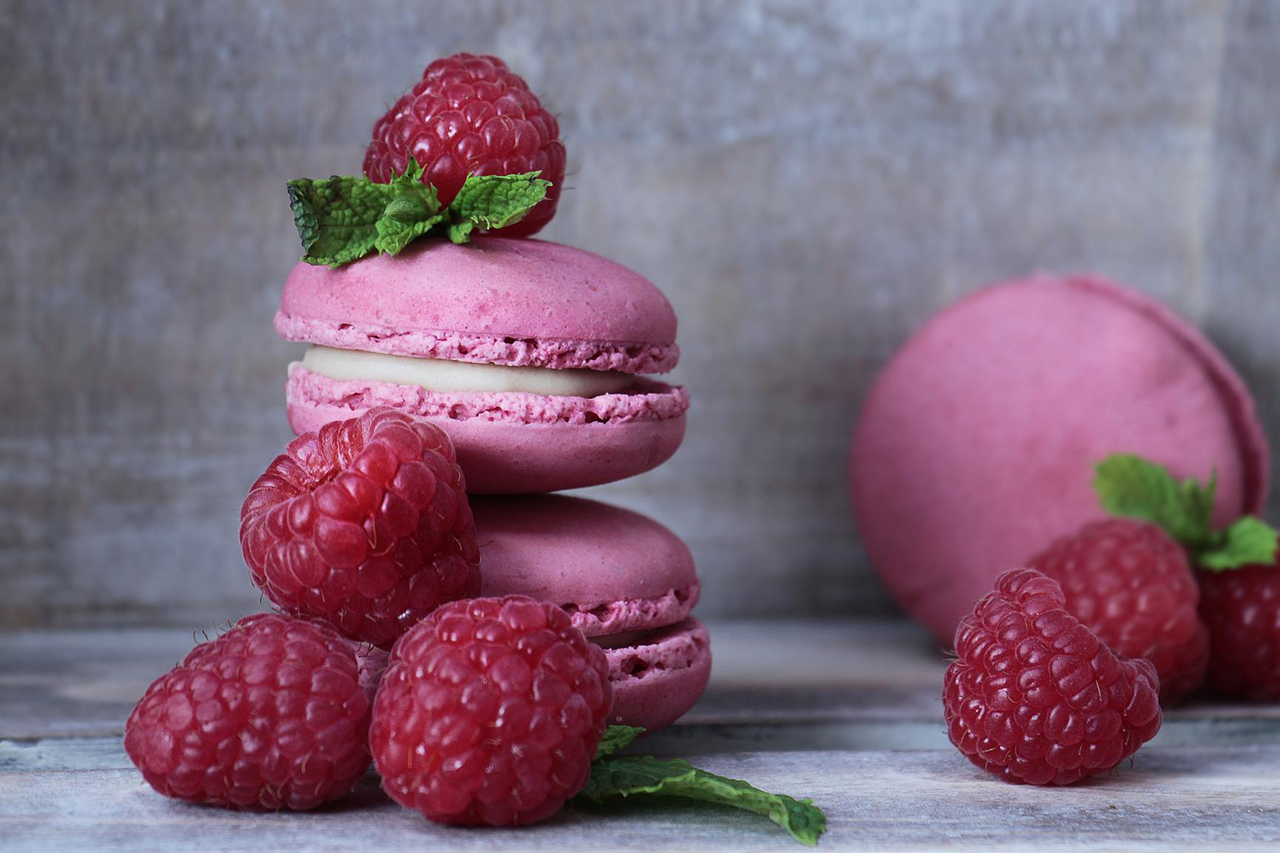 For Rebecca Reed, a sociology degree turned out to be a piece of cake. Never in the sense that earning your degree is ever simple but for Rebecca what became clear is that she wanted to help people—and the best way she was able to accomplish that was through her love of baking. And she's doing just that making people happy with classically-trained French pastry with a little southern twist, plenty of southern hospitality and for today's chat a little nip of southern bourbon.
How did sociology turn into a career in confections?
Truth be told, I wanted to get into baking after high school and attend the Culinary Institute of America. While they have always been supportive, my parents made it clear I needed a bachelor's degree, so off to college I went.  And while getting a degree in sociology is certainly not a prerequisite for becoming a pastry chef, it was the catalyst to setting my baking career in motion. I have always loved to interact with people and, for me, true joy comes from making other people's lives better. It seemed like the next logical step, if I wasn't going to bake full time, was to get my bachelor's degree and become some sort of therapist or psychologist. I loved learning about people and working with them, but as I started applying to graduate schools, it became clear to me that seeing people on their worst days was just not for me. In my career crisis, I thought about what I could do that would also make me happy and that had always been baking. So I tearfully told my husband, "I just want to make cupcakes," and off we went to New York City. I've never lost that initial passion for serving people, but I have found the best way for me to serve others is through my desserts. Although I thought being a psychologist and sitting across from people in my chair would be the way I make the world a better place, it turns out, I'd rather have them across the dinner table, diving into one of my delicious creations.
How does southern influence make its way into your cooking?
I'm a classically trained French pastry chef, so that's the lens through that I view my craft, but being born in the south and spending summers here definitely influences what I create.  For me, southern food is all about the ingredients and the hospitality. I live in Florida so I can get some of the most amazing ingredients, year-round.  Items like peaches, pecans, strawberries and citrus.  All staples of my desserts and all basically available in our backyards. I mean we have citrus trees growing in the parking lot of one of our restaurants for crying out loud! And my neighbors give me fresh citrus all the time. The other part of southern influence is hospitality or southern charm. I have a playful personality and I try to incorporate that into my dishes as well.  Dessert should be fun and I definitely get the fun from my southern roots. Whether it's a dessert that looks like a duck diving into the water for a Duckhorn wine dinner or elevating some of my favorite gas station sweets I try to help diners identify with what I make through my own personal experience.
 The hardest recipe you've mastered?
The Souffle is definitely the hardest recipe I have mastered. While it's a showstopper on any menu, this dish requires a perfectly made base, cooked to an exact time with a precise delivery or you're sunk. First, it's all about the eggs. Not only do you have to whip meringue to the exact stiffness you have to fold it into your batter like Goldilocks. If you under mix you'll have streaks of unincorporated egg and if you over-mix you'll deflate the batter and the souffle won't rise.  Everything has to be just right. Then, if you manage to pull that off, now you're on the clock. Each souffle has to be cooked to order. And communication is key. The bake time is 18 minutes and it has to be delivered to the table within two minutes post bake before it deflates. So one cigarette break or a trip to the restroom by a server or diner can make the entire operation crumble. Fortunately for me, I've made thousands of souffles during my career so the process isn't as daunting as it once was. And the souffle was my winning dish on Chopped Sweets as I was the first chef to successfully make one in 45 minutes on the show.
What's a pretty big misconception about the art of baking?
The biggest misconception is that baking is just too hard. And, that if you have the most minor of missteps along the way your creation will be ruined.  Yes, some recipes require exact specifications or crazy gadgets like a refractometer or liquid nitrogen—but baking really comes from the heart. Just like savory cooking. Now, if you have a foundation in some practical techniques you will have an extra level of success, but please hear me, I adjust as I go and manipulate recipes all the time. Like in savory cooking, it takes an understanding of your ingredients and vision for the completed dish to deviate from a recipe, but I really think that baking should be pleasant and you should be able to make a recipe your own. I love teaching cooking classes and watching home cooks get their minds blown by updating a classic technique for a modern situation and breaking down the walls of an intimidating recipe to have a fun and enjoyable baking experience. Bake what you love, and for the super hard stuff, just come to the restaurant and get it from me!
What are some non-traditional flavors or methods you like to incorporate into more "classic" southern desserts?
"Classic" southern desserts give me the framework of familiar dishes that I'm able to riff off of with non-traditional flavor profiles. It's one of my favorite things to do and really lets my creativity sing.  Some of my most successful pairings are banana pudding with passionfruit, herb de Provence pie crust for apple pie, tajin on key lime pie, tahini frangipane tart, pimento cheese scones, lavender benne wafers, togarashi knots, horchata panna cotta, spinach artichoke vol au vent, biscuit beignets, lavender poached raisins and honeysuckle gummy bears just to name a few. I also love to add pickled items to my dishes, like pickled peaches or pickled cranberries on pecan pie.  Pickling is a great way to add acidity and brightness to a dish and preserve all the amazing fresh fruit we get in Florida.
Someone growing up that influenced your love of cooking?
Like most people with southern roots, my love of cooking came from my grandmothers and my mom. Both grandmothers were traditional southern ladies that were quick with a casserole or cake when tragedy struck their neighbors. I saw my Grandma Penny, make so many pig pickin' cakes for other people that it always stuck with me.  And trust me, no matter the situation, that cake always made people happy!  And in case you were wondering, no pigs were harmed in the process!  It's basically coconut cake with mandarin oranges and pineapple in the frosting.
However, the story I always tell about my decision to really get into the cooking game came from an unfortunate situation with a nanny. Both my parents worked and I was one of four girls, so after school when we were younger we'd have a nanny pick us up, help us with our homework and get dinner ready.  Well, this one nanny we had was a terrible cook—making awful stroganoffs and super nasty meatloaf.  But the final straw for me was when she microwaved a frozen lasagna.  It was so awful and made such a mess (think lasagna lava pouring out of the microwave when the door opened) that I decided I would take matters into my own hands and I started making food for the family.
What kind of day calls for a sip of bourbon?
Any day with Bourbon is a good day! I love to have a sip of bourbon with my husband, Ben. He has been a connoisseur for years, and I have grown to love taking the extra moments to sit down and slowly sip a nice glass of the good stuff. I think I like it so much because, in the same way dessert can extend a great meal, Bourbon extends quality time together and allows loved ones to linger a little longer. Sipping on bourbon, relaxing, and being in the moment is what it's all about for me. When our daughter goes to sleep early, one of my favorite things to do is to sit in our big leather chair and pass a glass of brown back and forth with my husband and enjoy a great evening.  We literally catch up on Netflix shows and chill out with our glass of bourbon.
Potentially not the first city that comes to mind when you think of southern cuisine but what does the city of Jacksonville offer in terms of the culinary scene?
Don't tell too many people, but Jacksonville is an amazing place. It gets a bad rap sometimes, but it is a wonderful place to live. The ocean, waterway, rivers and marshes give us amazing seafood, not to mention all the wonderful water activities. It's a great place to raise a family and we have some seasonal changes but it's warm pretty much year-round.  And as a culinary scene the exciting thing, to me, is that we are on the rise. We are more than shrimp and grits, fried seafood, and chain restaurants. Jacksonville is a hidden gem and I love that I get to be a part of establishing our culinary culture. The city is really spread out so it creates these interesting neighborhood pockets that have their own unique characteristics. Honestly, it kind of reminds me of living in New York and how all the different areas (ie Tribeca, Upper West Side, Meatpacking District, etc) had their own identity. As Florida towns go, we are not South Beach or a tourist trap. We are authentic and unapologetically us. We're coming into our own as a culinary destination and I'm so happy to be a part of that.
Your favorite way to incorporate whiskey or bourbon into a recipe?
Bourbon is a really versatile ingredient. It can provide depth and complexity to a recipe—I like to use it as a flavor enhancer in chocolate cake, creme brulee or caneles. A little goes a long way, and that's why I use it as a supporting flavor because it could easily get too boozy. I like to use bourbon in place of vanilla extract to add a little something extra to a recipe like pecan pie or anything with peaches. It's also one of my favorite things to add to a caramel. That can go on a cake, cookie, pie, ice cream, or just eaten out of the jar!
You're baking something for someone who is having a rough go of it, what are you making for them and what is the sentiment you want it to convey?
I'm making Icebox Cookies. All these fancy desserts are great, but after a rough patch, I think people just need a cookie!  People need to know they have a friend that thinks enough of them to show up with something to sweeten their day, and I firmly believe that homemade baked goods convey genuine love. Being a working mom makes it hard to come up with something on the fly, so I keep homemade "slice and bake" cookies in my freezer at all times. If there is anything that I learned studying to be a counselor it's that in trying times I won't always have the right words to say but a fresh-baked cookie will say more than words ever could!
Recipe that includes a little brown liquor:
I wanted to play off of the bourbon's name and create that last thing you see going down the rabbit hole- a bunny tail. My recipe includes a little bourbon in the hummingbird cake to enhance the banana and pineapple. The frosting has a splash of bourbon too to cut the richness of the cream cheese and white chocolate. Everything is rolled through coconut. I think it's fun to tell a little story on the plate.
BUNNY TAIL-
Hummingbird Cake:
Wet-
2 oz or ½ stick of unsalted butter, melted
1 large ripe banana (about ½ cup) mashed with a fork
1 large egg
1 Tlbs Rabbit Hole- Heigold Kentucky Straight Bourbon Whiskey
⅓ cup dark brown sugar
½ cup crushed pineapple, drained
Dry-
1 cup all purpose flour
½ tsp baking soda
½ tsp kosher salt
¾ tsp ground cinnamon
½ cup toasted pecans
¼ cup sweetened coconut flakes
 Technique-
In a medium bowl, whisk together all of the wet ingredients.

In another bowl, stir together all of the dry ingredients.

Using a spatula, fold all of the dry ingredients into the wet mixture and mix just until everything is combined and no dry ingredients remain.

Divide evenly into a 12 compartment muffin tin that has been prepared with nonstick cooking spray.

Bake in a 350 degree preheated oven for 13 to 15 minutes or until the center springs back to the touch.

Let cool to room temperature.
Bourbon Cream Cheese Frosting-
5 oz or 1 stick plus 2 Tlbs unsalted butter (room temperature)
5 oz or a rounded ½ cup good quality white chocolate (melted and still warm)
8 oz cream cheese (room temperature)
1 tsp kosher salt
2 Tlbs Rabbit Hole- Heigold Kentucky Straight Bourbon Whiskey
½ tsp ground cinnamon
½ cup powdered sugar
Technique:
Combine all ingredients in the bowl of a stand mixer fitted with the whisk attachment. Whisk until light and fluffy. Be sure to scrape down the sides and bottom of the bowl to be sure all ingredients are evenly distributed.
ASSEMBLY-
1 ½  cups shredded sweetened coconut
Technique:
Evenly distribute the buttercream into twelve 2.5 inch diameter silicone dome molds. Each mold should have about 2 tablespoons of frosting.

Use the back of a spoon to smooth buttercream across the bottom of domes.

Press a round of cake into each dome.

Freeze for about 30 minutes or until set.

Unmold, roll through coconut. Let sit at room temperature or in the refrigerator until softened.

Enjoy!
---