CHASON SPENCER
Peanuts. A little spoiler without context for conversation owners and chef Maria La Mota and Chason Spencer on the inception of their massively successful food pop-up Ecudaroian sandwich shop...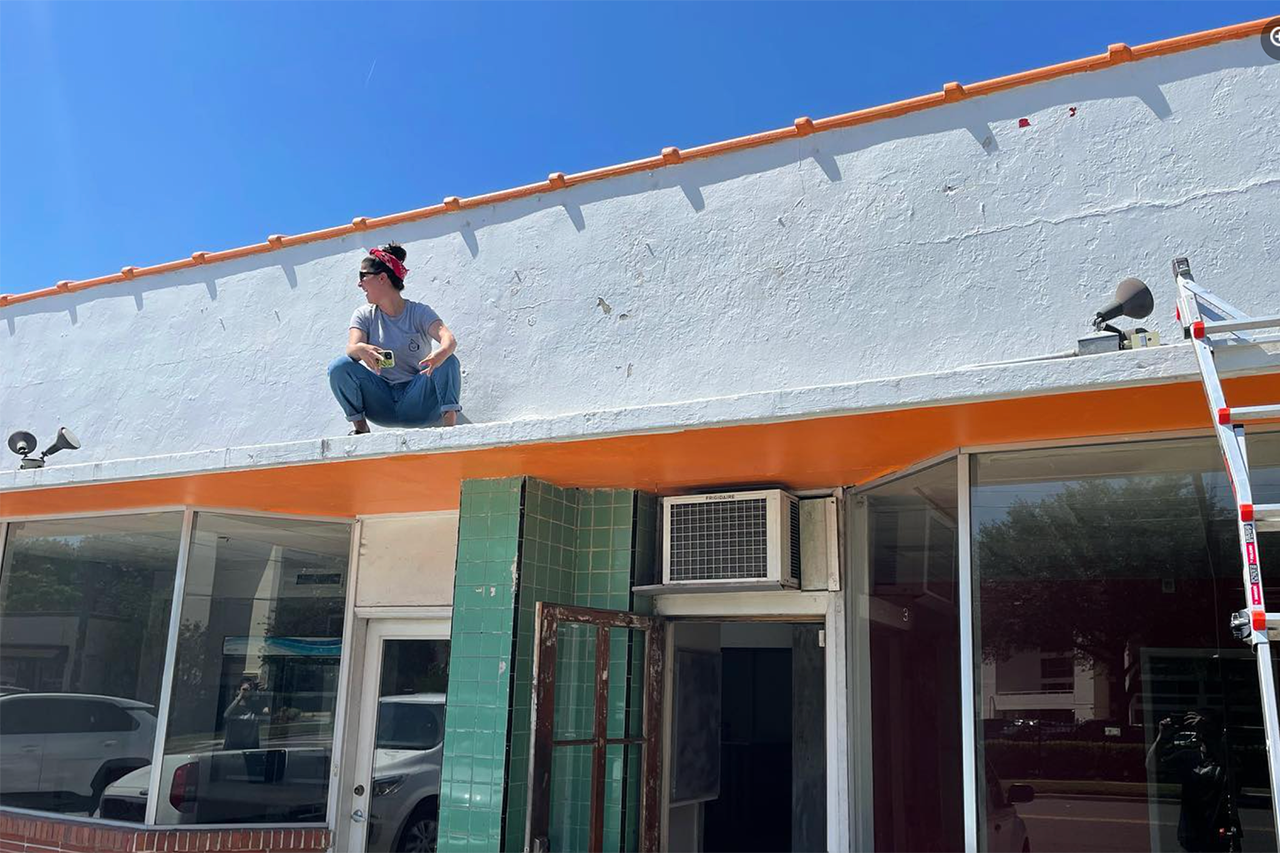 Peanuts. A little spoiler without context for conversation owners and chef Maria La Mota and Chason Spencer on the inception of their massively successful food pop-up Ecudaroian sandwich shop. Primarily popping up in North East Florida these two small business owners have translated their inspiration from Ecuadorian street food mixed in their husband and wife heritage and created the unique flavors that embody Chancho King. Their unique fusion bleeds over into a couple of great recipe recommendations as well. Not bad at all.  
What is the story behind the inception of Chancho King? 
When Maria and I were living in Guayaquil back in 2017/2018 we would go and eat the "Sanduche de Chancho" from one street vendor, Don Pepe, very often. They have been making this sandwich since Maria's grandfather was a boy. When I had my first bite I knew this was something we had to bring back to Jacksonville. We wanted the name to be something true to Ecuador and still have some English in it so Chancho King came about on our honeymoon. We started with just the sandwich, plantain chips, and agua fresca, and slowly added more Ecuadorian menu items as we figured out how to make them consistently. Our one goal is to stick true to making proper Ecuadorian food and teach people how great their food is. 
How did the 36-hour marinade come to life? 
We have always said we wanted not only the meat to be flavored but the bones because we use them for making stock. Plus when the meat stays in the marinade for that long it is substantially more tender. My sweet spot is actually 5 days in the marinade, but that is just too long to keep up with every day. 
Did being raised in the south have any particular influence on your recipes for Chancho and how does it impact your cooking overall? Absolutely, it has a huge influence on how I cook today. I think there are three things I can take with me from southern cooking, which exist in many other cuisines, but for me, it would be time, bold flavors, and love. Most of the great food we have takes forever to make (BBQ, collards, seafood boils). Nothing is light in flavor, most everything is bold and either packed with a punch or just lots of layers. Finally, but certainly not last is love. All of our food is passed down from generation to generation and a bit of soul is passed on, not through the recipes but how they are taught. Love is cooked in throughout the whole process. Which reminds me of most of the recipes Maria and I know from Ecuador, we learned from her grandmothers and spending every day in the kitchen with them. 
You're making a bourbon cocktail to pair with the sandwich, what are you crafting? 
Easy, a classic Ecuadorian drink of choice. Whiskey and Guitig (their sparkling mineral water)
Currently, what is everything that is listed on the menu? 
Pork sandwich, mushroom sandwich, rice bowl, plantain bowl, morocho empanadas (white corn with a different filling every week), yucca bread (pan de yucca), patacones (just like tostones but better), Maduro (sweet plantains), plantain chips, chicharron, agua fresca (fresh fruit juice), and a couple of sodas including coke in a glass bottle and inca cola (peruvian coke but super popular in Ecuador). We have different toppings and we make everything food-wise besides our bread (from village bread), mango lassi (from Backyard Buffalo Farm), Mayo for Chancho aioli (Dukes because it's the best). Plus ceviche on Saturdays at Riverside Arts Markets in Jacksonville.
Who had the biggest influence on your interest in cooking growing up?
I would have to say my father, though he was never a professional cook, we did spend a lot of time in the kitchen growing up and we would always watch any food show on the television including Iron Chef (the original Japanese one), Emeril Lagasse, and Top Chef which got me addicted to cooking professionally. 
How is it running a small business as a husband/wife team? 
It is the hardest thing I/we have ever done. Maria is a badass in and out of the kitchen and I would not be here if it was not for her. With running a small business, we only have ourselves to fall back on and each other to push forward. You really learn a lot about yourself, and it has taught me to trust others that work with us a lot more than when I was younger knowing that I physically cannot do everything. I am still unsure how to fully measure success, but I believe as long as we can pay our bills and we love what we do then we are doing something right. 
Manhattan, Old fashioned or Boulevardier? 
Sazerac. But if it had to be one of those three, Old Fashioned because I like cherries. 
What are some of the benefits of having such a small curated menu:
Being able to control the quality to a high degree. We make everything in small batches so it stays fresh. 
What's something that Ecuadorian cuisine and Southern Cuisine have in common that most people might not expect? 
Peanuts. The majority of peanuts are grown right in Georgia and we use it a good bit and I feel like specifically Ecuadorians from the coast, like Guayaquil, use peanuts in a ton of dishes. 
What's the best way to incorporate whiskey or bourbon into a dish, and what's your favorite way you've used it previously?
Cook it right in and let the alcohol cookout for a little bit so you just get the flavor of the bourbon. I really enjoy bourbon in sauces but some other interesting ways I have liked it was bourbon washed charcuterie, or bourbon brown butter ice cream. 
Recipe (including Bourbon, maybe hopefully Rabbit Hole)
Bourbon Chocolate Chip Bread Pudding with Rabbit Hole Caramel
Bourbon Chocolate Chip Bread Pudding
Cooler Shelf Life: 7 Days
Freezer Shelf Life: 1 Month
 3                      8 inch Potato Rolls, left to dry for 12 hours
1.5 cups          Heavy Cream
1 cup               Milk
1 cup               Egg Yolks 
½ cup             Sugar
1 cup              Chocolate Chips
1 teaspoon     Cinnamon
1 oz                Bourbon
 Cube potato rolls and set aside in a bowl.  
Combine heavy cream, milk, yolks, sugar, cinnamon, and bourbon.
Spray cake pan or pie pan with pan spray or rub with butter and place in the cooler. 
Mix milk custard mixture in the bowl with bread and chocolate chips and let rest for 20 minutes.
Add bread pudding base to the chilled pan.
Bake at 350 F for 30-40 minutes uncovered until all liquid is cooked out and centers of bread pudding has a slight jiggle (like jello). 
Let cool on the counter before removing from the pan or slicing.
Rabbit Hole Caramel
1 Cup Sugar
1 oz Rabbit Hole Bourbon
2 oz Water
1 Cup Heavy Cream
Cook sugar and water in a small saucepot on medium heat until a temperature od 340 F is reached. 
** Be sure to have the other ingredients ready to go and measured because you will have to move quickly. **
Remove pot from heat and carefully whisk in cream first. This will create a lot of steam and bubbles so slowly pour cream in steadily and whisk fast in a constant motion. 
Add Rabbit Hole Bourbon and whisk until everything is fully incorporated. Strain into a small container and let cool to room temperature. 
---