BOURBON AND BEYOND 2022
If you're looking for something fun to do in Louisville, Kentucky, this fall, the Bourbon & Beyond 2022 Festival is certainly worth considering. This music festival offers the perfect blend of bourbon, food, and rock and roll, making it a must-attend event for anyone who loves the spirit. Check out what's slated to take place during the festival, along with the history of this popular musical event...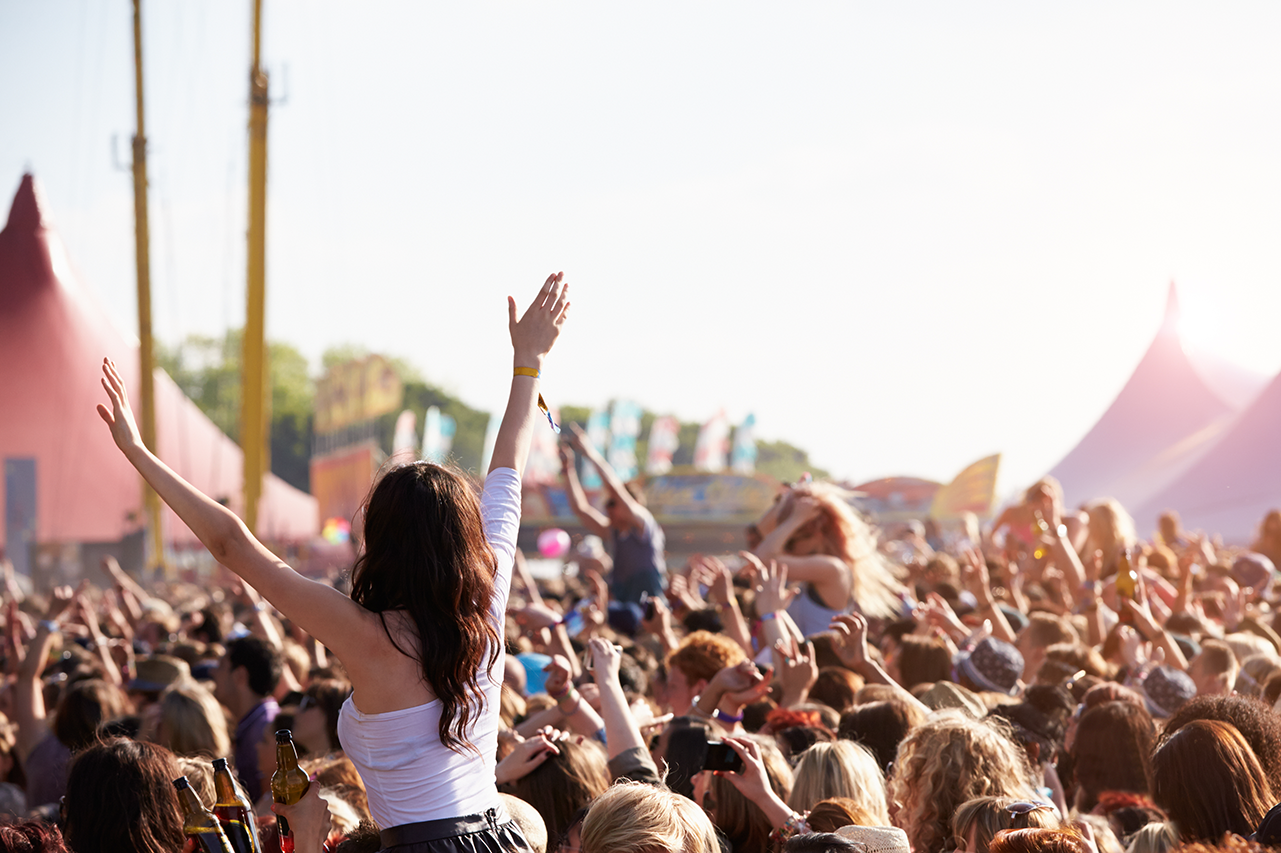 All About Bourbon & Beyond 2022
Danny Wimmer Presents serves as the producer for the Bourbon & Beyond 2022 Festival, which will take place at the Highland Festival Grounds in Louisville, Kentucky. The grounds are part of the state exposition center. In response to the excitement around the event and the massive lineup of stars, the organizers added a fourth day. The fun kicks off on September 15 and goes through September 18. Each day features its own impressive musical lineup with performances by some of the biggest names in rock and roll. You can also enjoy delicious drinks made with locally distilled bourbon.
The Lineup
With multiple stages placed around the Highland Festival Grounds, this event will feature performances that take place throughout each of the four days. The headliners for Thursday, September 15, are Jack White and Alanis Morissette. Other performers include The Revivalists, Japanese Breakfast, Tyler Boone, Father John Misty, Shakey Graves, Shovels & Rope, Jimmie Vaughan, Buffalo Nichols, Hogslop String Band, Hannah Wicklund, and Gary Brewer and the Kentucky Ramblers. 
On Friday, September 16, the event features performances by Kings of Leon and Brandi Carlile. Additional performers include Charley Crockett, Jason Isbell and the 400 Unit, Lukas Nelson & POTR, Courtney Barnett, Christone "Kingfish" Ingram, S.G. Goodman, Tray Wellington, Houndmouth, St. Paul & the Broken Bones, Jocelyn & Christ Arndt, Eric Gales, and Missy Raines & Allegheny. Hogslop String Band will also perform again.
Saturday's lineup includes Greta Van Fleet, Pearl Jam, and the Cold War Kids. You can also listen to performances by St. Vincent, Elle King, Reignwolf, J.P. Saxe, the National Parks, Matilda Marigolds, Jon Stickley Trio, Molly Tuttle & Golden Highway, and Drive-By Truckers. An additional performance by Missy Raines & Allegheny will take place on one of the stages on Saturday as well.
The final day features Chris Stapleton and the Doobie Brothers as the festival headliners. Additional performers include Marcus King, Yola, Caamp, Jukebox the Ghost, Boy & Bear, Needtobreathe, Madison Cunningham, the Blue Stones, Bella White, Jake Blount, Sierra Hull, and Gin Wigmore. If you missed Jon Stickley Trio, you can watch an additional performance by the group on Sunday.
Festival organizers plan to release a full schedule with set times and stage locations for all performances approximately two weeks before the first day. You can follow the social media accounts or download the mobile app to get access to the schedule. 
The Bourbon
A unique lineup of bourbon-focused experiences awaits attendees who want to sample from the carefully curated collection. The Kroger Big Bourbon Bar features specialty cocktails and heavy pours served on demand by local bartenders. Rabbit Hole Distillery's bourbon offerings will be available to festivalgoers, served neat, on the rocks, and mixed into your favorite cocktails. Along with the big bar, another spot to enjoy bourbon at Bourbon & Beyond 2022 is the Speakeasy, a drinking den that's serious about cocktails.
The Bourbon Experience is another event that's worth checking out while you're at the festival. During this unique experience, you can get up close with celebrities, bourbon specialists, and distillers, participating in hands-on workshops and listening to panel discussions. Fans of the smooth spirit are sure to enjoy learning more about their favorite beverage from the people who make and drink it every day.
Tickets and Lodging Details
If you're planning to attend Bourbon & Beyond 2022, you can choose from single-day tickets or full festival passes. A single-day ticket starts at around $100, while the full weekend pass starts at around $250. VIP admission tickets are also available, which provide access to various perks, including specialty areas throughout the event.
Festival attendees can camp at the adjacent campground or reserve a room at a nearby hotel. If you decide to camp, you get in-and-out privileges between the campground and festival ground on foot. Amenities at the campground include restrooms with showers, a general store, a concession stand, and 24-hour security. The campground is open to tent and RV campers, and your reservation is valid from Wednesday, September 14, at noon through Monday, September 19, at noon.
The Bourbon & Beyond 2022 festival organizers also secured discounts with local hotels. Candlewood Suites Louisville Airport is one of the closest options, located about 2 miles from the venue. You can also find other hotels nearby, and parking is available at the event for an additional fee.
How to Prepare for Bourbon & Beyond 2022
The entire Bourbon & Beyond 2022 Festival takes place outdoors, so it's smart to check the weather and dress accordingly. In Louisville in mid-September, the high temperatures usually fall in the high 70s and mid-80s, while the lows drop to the 60s. It rains about seven days out of the month, on average. Severe weather that threatens the safety of the performers and attendees may force cancellations, but most shows go on whether it's raining or sunny 
All ages are welcome at the event, although only those age 21 and older with valid ID can purchase alcohol. Only clear bags or small hip/waist packs are allowed inside. You can bring a sealed bottle of water that's no more than 20 ounces in size or an empty plastic refillable water bottle to the event. If you pack sunscreen, make sure it's a nonaerosol container. You may also bring a point-and-shoot digital camera or use the camera on your phone to snap photos, but DSLR cameras and other high-end camera equipment isn't allowed inside.
The Bourbon & Beyond 2022 Festival brings the fun back to Louisville after a brief hiatus due to the pandemic. Festival goers and performers alike are eager to get back to normal and enjoy the atmosphere with live music, delicious food and drink options, and a laid-back vibe. Grab your tickets to the Bourbon & Beyond 2022 Festival and get ready to have the time of your life.
---