THE MAKING OF: A GREAT HIGH RYE BOURBON
Some distillers like Rabbit Hole have diverted from tradition; offering exciting new bourbon expressions with original flavors - making them highly complex. 

One of these in particular is a high rye bourbon, which offers spicy, peppery notes to compliment the sweetness of the corn.

..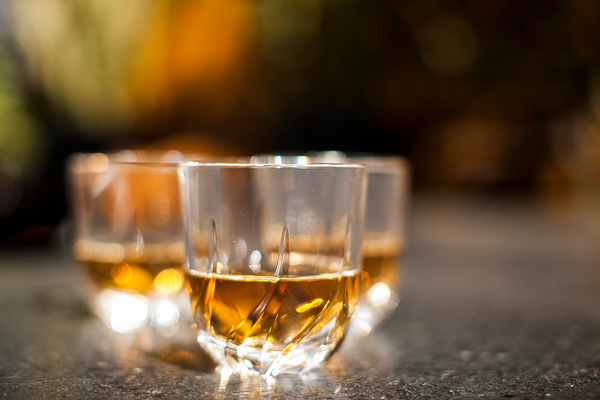 Best High Rye Bourbon
Several distilleries are producing high rye whiskeys, but they are not all created equal. The percentage of rye required to make high rye bourbon is not officially defined. After corn, rye should be the second highest quantity of grain in the mash bill. But you can interpret the term "high rye" in different ways, and what one distiller considers a high rye content might be deemed paltry by another. 
To get the distinctive peppery, spicy flavors, the bourbon should have a rye content of at least 25% of the mash bill. When you're looking for the best high rye bourbon, choose a brand, such as Rabbit Hole Heigold, that clearly states the rye content on the label. Then you can be sure you're making an informed choice.  At the 2022 World Whiskies Awards, Heigold won gold in the Best Kentucky Small Batch Bourbon category.
Heigold High Rye Bourbon
Rabbit Hole Heigold high rye double malt bourbon is carefully created using a mash bill made up from 70% corn, 25% malted German rye, and 5% malted barley. This unique blend of grains gives the whiskey an underlying sweetness, while the generous amount of rye adds hints of white pepper.  
After distillation, the proof is reduced to 110 (55% ABV) for barreling, which helps produce a rich-flavored bourbon with no harshness or burn. The whiskey is aged in toasted and charred casks for three years. The toasting and charring process brings out sugars from deep within the barrel's wood fibers.  These mix with the spirit to give the bourbon an unmatched depth and complexity of flavors along with its signature deep, golden color. 
Heigold high rye bourbon is bottled at 95 proof (47.5% ABV). It tempts you with the sweet aromas of toasted malt and baking spices. As you sip the whiskey, you'll pick up hints of butterscotch on the palate with notes of citrus, while experiencing an elegant finish of pepper and spice. While best enjoyed neat or over ice, Heigold's high ABV and bold flavors will enhance any cocktails. 
The bourbon is inspired by Christian Heigold, a German immigrant to Louisville, Kentucky. He used his stone-cutting art to carve out a life for himself. Rabbit Hole uses similar qualities of nature, innovation, and skill to create our own works of art.
When you begin to explore the world of high rye bourbons, the best way to find the ones that satisfy your taste buds is to taste and compare different brands.  Just ensure the rye content is high enough to provide the true high rye experience. Start with Rabbit Hole Heigold and you might not want to explore further.
---